October is an exciting month! There are events that I have been looking forward and of course, BOOKS that I have been fangirling about! There are more than 5
books that I cannot wait to read

actually, but I will just share my top 5.
You're going to love this. LOVE THIS!
Before you scroll down, I am extending my giveaway so don't forget to join.

You can find it

here.
Now, you can scroll down.
OCTOBER 2:
The hunt will start: October 2, 2014!!!
YASH is annual event I have known since 2012 and each year I have been participating! I WOULD NOT MISS THIS FOR THE WORLD!!! This year YASH has 120 authors participating. That's a lot! The past years there are only 2-3 teams, but now, there are 5 teams (red team, blue team, gold team, green team, orange team, indie team) You can view the participating authors
here.
See you on the hunt, troglodytes!!!
OCTOBER 7: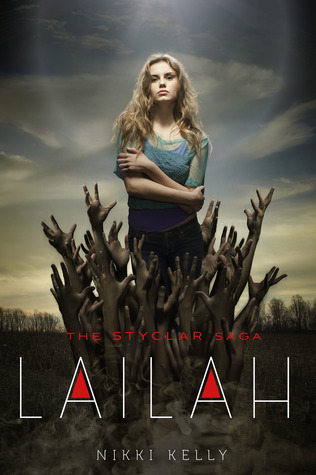 Lailah (The Styclar Saga, #1)
by
Nikki Kelly
E
xpected publication: October 7th 2014 by Feiwel and Friends
T

he girl knows she's different. She doesn't age. She has no family. She has visions of a past life, but no clear clues as to what she is, or where she comes from. But there is a face in her dreams – a light that breaks through the darkness. She knows his name is Gabriel.

On her way home from work, the girl encounters an injured stranger whose name is Jonah. Soon, she will understand that Jonah belongs to a generation of Vampires that serve even darker forces. Jonah and the few like him, are fighting with help from an unlikely ally – a rogue Angel, named Gabriel.

In the crossfire between good and evil, love and hate, and life and death, the girl learns her name: Lailah. But when the lines between black and white begin to blur, where in the spectrum will she find her place? And with whom?

Gabriel and Jonah both want to protect her. But Lailah will have to fight her own battle to find out who she truly is.
GO BUY THIS! SERIOUSLY. DO IT. NOW.
TRUST ME, YOU NEED AN ACTUAL BOOK TO HUG!
OCTOBER 7:
Hit
by
Lorie Ann Grover
E
xpected publication: October 7th 2014 by Blink
A
fter receiving a full-ride scholarship to Mills College for Girls, it appears Sarah's future is all laid out before her that is until she walks into a poetry class led by Mr. Haddings, a student teacher from the nearby University of Washington. Suddenly, life on the UW campus seems very appealing, and Sarah finds herself using her poetry journal to subtly declare her feelings for Haddings. Convinced Mr. Haddings is flirting back, she sets off for school in the rain with a poem in her back pocket one that will declare her feelings once and for all.

Mr. Haddings has noticed Sarah's attention; the fallout from any perceived relationship with a student is too great a risk, and he has decided to end all speculation that morning.

But everything changes when Mr. Haddings feels a thud on his front bumper when he glances away from the road, and finds Sarah in the street with blood pooling beneath her.
I ALWAYS HAD A THING FOR STUDENT-TEACHER RELATIONSHIPS.
THIS REMINDS ME OF PLL! MR. FITZ! ❤
OCTOBER 8: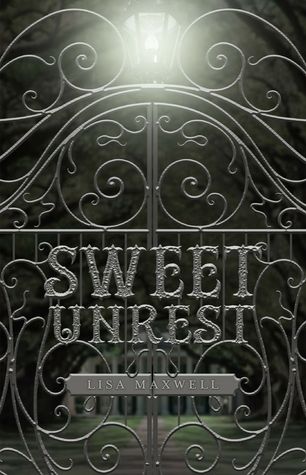 Sweet Unrest
by
Lisa Maxwell
E
xpected publication: October 8th 2014 by Flux
L
ucy Aimes has always been practical. But try as she might, she can't come up with a logical explanation for the recurring dreams that have always haunted her. Dark dreams. Dreams of a long-ago place filled with people she shouldn't know…but does.

When her family moves to a New Orleans plantation, Lucy's dreams become more intense, and her search for answers draws her reluctantly into the old city's world of Voodoo and mysticism. There, Lucy finds Alex, a mysterious boy who behaves as if they've known each other forever. Lucy knows Alex is hiding something, and her rational side doesn't want to be drawn to him. But she is.

As she tries to uncover Alex's secrets, a killer strikes close to home, and Lucy finds herself ensnared in a century-old vendetta. With the lives of everyone she loves in danger, Lucy will have to unravel the mystery of her dreams before it all comes to a deadly finish.
SWEET UNREST HAD ME AT VOODOO!!!
OCTOBER 14: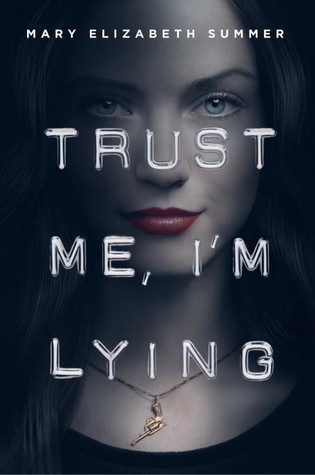 Trust Me, I'm Lying
by
Mary Elizabeth Summer
E
xpected publication: October 14th 2014 by Delacorte Press
F

ans of Ally Carter, especially her Heist Society readers, will love this teen mystery/thriller with sarcastic wit, a hint of romance, and Ocean's Eleven–inspired action.

Julep Dupree tells lies. A lot of them. She's a con artist, a master of disguise, and a sophomore at Chicago's swanky St. Agatha High, where her father, an old-school grifter with a weakness for the ponies, sends her to so she can learn to mingle with the upper crust. For extra spending money Julep doesn't rely on her dad—she runs petty scams for her classmates while dodging the dean of students and maintaining an A+ (okay, A-) average.

But when she comes home one day to a ransacked apartment and her father gone, Julep's carefully laid plans for an expenses-paid golden ticket to Yale start to unravel. Even with help from St. Agatha's resident Prince Charming, Tyler Richland, and her loyal hacker sidekick, Sam, Julep struggles to trace her dad's trail of clues through a maze of creepy stalkers, hit attempts, family secrets, and worse, the threat of foster care. With everything she has at stake, Julep's in way over her head . . . but that's not going to stop her from using every trick in the book to find her dad before his mark finds her. Because that would be criminal.
CONNECT WITH MARY ELIZABETH:
THE TITLE GOT ME! CON ARTIST + HACKER -- THIS IS JUST PERFECT!
OCTOBER 28: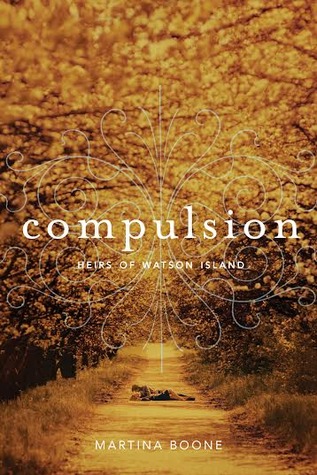 Compulsion
by
Martina Boone
E
xpected publication: October 28th 2014 by Simon Pulse
A
ll her life, Barrie Watson has been a virtual prisoner in the house where she lives with her shut-in mother. When her mother dies, Barrie promises to put some mileage on her stiletto heels. But she finds a new kind of prison at her aunt's South Carolina plantation instead--a prison guarded by an ancient spirit who long ago cursed one of the three founding families of Watson Island and gave the others magical gifts that became compulsions.

Stuck with the ghosts of a generations-old feud and hunted by forces she cannot see, Barrie must find a way to break free of the family legacy. With the help of sun-kissed Eight Beaufort, who knows what Barrie wants before she knows herself, the last Watson heir starts to unravel her family's twisted secrets. What she finds is dangerous: a love she never expected, a river that turns to fire at midnight, a gorgeous cousin who isn't what she seems, and very real enemies who want both Eight and Barrie dead.
THIS ONE IS INTRIGUING! I ALWAYS LOVE A GOOD MYSTERY. WHAT COULD BARRIE DISCOVER?
I HAVE TO FIND OUT!
Last but not the least, I will be going to Disneyland on the 15th!!! (YAY! I am a Disney baby. This is going to be a dream come true for me.) I can finally hug my favorite Disney characters. Hopefully, I get to see the parade and fireworks. Have you been to Disneyland, troglodytes?
What are you looking forward this October? Are there books that you are ecstatic about?