How
W

e

Fa
ll
by
Kate Brauning
Genre: Young Adult - Contemporary
Source: ARC from the author (Thank you Kate!)
Published:
November 11, 2014 by Merit Press
Recommended for: fans of
romantic suspense books.
GOODREADS SYNOPSIS:
Ever since Jackie moved to her uncle's sleepy farming town, she's been flirting way too much--and with her own cousin, Marcus.

Her friendship with him has turned into something she can't control, and he's the reason Jackie lost track of her best friend, Ellie, who left for...no one knows where. Now Ellie has been missing for months, and the police, fearing the worst, are searching for her body. Swamped with guilt and the knowledge that acting on her love for Marcus would tear their families apart, Jackie pushes her cousin away. The plan is to fall out of love, and, just as she hoped he would, Marcus falls for the new girl in town. But something isn't right about this stranger, and Jackie's suspicions about the new girl's secrets only drive the wedge deeper between Jackie and Marcus--and deepens Jackie's despair.

Then Marcus is forced to pay the price for someone else's lies as the mystery around Ellie's disappearance starts to become horribly clear. Jackie has to face terrible choices. Can she leave her first love behind, and can she go on living with the fact that she failed her best friend?
WHAT HAVE YOU DONE TO ME, KATE?! I JUST SHIP THEM SOOO HARD!!!
I did not care that they were cousins.
I could not help but sigh on their scenes together. It's just so heartbreaking!
I ended up reading through it in just one day.
I felt so many feelings in one -- happy, sad, guilty, afraid, tense. There's this ball of feelings that is hard to express. I hope I get it out to be understandable and coherent.
We all know things like this (taboo/forbidden) do not end well. But Kate made Marcus and Jackie believable, lovable, and relatable. I love that the book is written in Jackie's perspective. I felt her confusion. I felt her pain. Clearly, very well-written. I compiled my favorite lines below:
"He was my best-kept secret. When Marcus looked at me, what other people might think didn't matter. This was me, and we were us.... The basement was dark. We lit it up."
"Don't do this, Jackie. It's hard enough without you, pretending we don't matter. "
"We have been telling each other for a year now, just with our bodies instead of words."
"I didn't care. I was so sick of caring who saw and when I could see him next and what would happen later on and what would people think. I didn't care. I didn't care."
All of the characters were
realistically flawed

.
I understood both Marcus and Jackie, and why they were acting the way they were

. They are not horrible people and so is their family. They were raised well. They were not abused, ostracized, or anything like that. They were just two people in love. *sobs* I just love how the characters were presented and how something so wrong felt so right.
The mystery aspect

was an excellent addition. It balances the whole emotional, intense journey of the main characters.
It also validated what they really wanted and made them realize certain things in life. Just know this story is more of a forbidden romance, NOT a mystery. That being said, I really didn't care that
the romance took center stage throughout the story. It was a pleasant surprise for me.
I only wish that I could have seen more. I could not get enough of Marcus and Jackie. More. MORE PLEASE!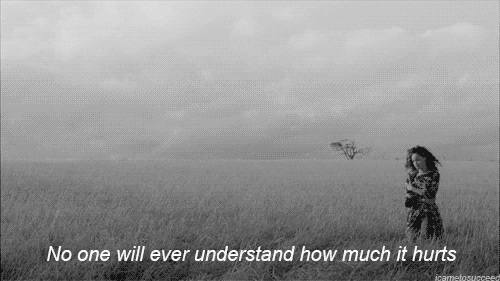 RATING:
I am thankful that I got to read How We Fall. Kate
can definitely write characters that readers will care about
, root for, and relate to. Read it. Buy it. HUG IT. This definitely lands on my list of favorites reads this year!