Hello Troglodytes! Paula @
Her Book Thoughts
tagged us both to do The Seven Deadly Sins Tag. This is our first tag we did together so bear with us.
(What is your most inexpensive book?)
Carmel
: Recently, I bought books and they were just 3 for $10. First one was a Nancy Drew Book. Second was The Hunger Games (Library Edition). The third was the one pictured on the right, which was signed copy of A Girl Named Digit. For a book around $3 (P150), this is definitely a treasure!
Kyla
: Do free Kindle deals on Amazon, count? If yes, then I recently got Marilyn Grey's
The Unspoken Series (

box set) for free.
(What author do you a love/hate relationship with?)
Kyla
: Oh, this is hard. I don't really have a love/hate relationship with authors. Though I have read
Parallel
by Lauren Miller and it actually started good, it was fast-paced, very intriguing but I ended up not loving it.
Carmel
: This is hard! For every author, I have this book of his/her that I really do not like. For instance, I totally love Cora Carmack's
Losing It (Losing It, #1)
and
Faking It (Losing It, #2)
. I have it both in ebook and paperback. But when I read the third book, I did not like it. It was far from the first two books.
(What book have you neglected reading due to laziness?)
Carmel
: I HAVE NOT READ MOST OF THEM!!! AAAAHHHH! (I only read Balefire, Grave Mercy, The Goddess Test, Nerve, Psych Major Syndrome, etc)

Kyla
: The list is long but here's the top three on the list: If I Stay by Gayle Forman, The Fault in our Stars by John Green, The Selection series by Kiera Cass.
(What book have you devoured over and over again with no shame?)
Kyla
: Vain by Fisher Amelie, for sure! The Extraordinary Secrets of April, May, and June by Robin Benway comes close in second.
Carmel
: It would be Drowning Instinct by Ilsa J. Bick. It has been my most-read book so far.
(What attributes do you find attractive in male or female characters?)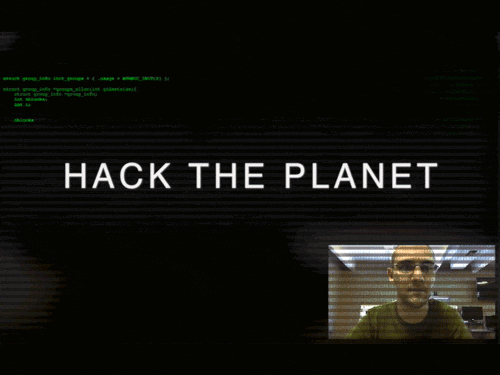 Carmel
: I love hacker (book) boyfriends. To name a few: Griff (from
Find Me
) , Z (from
Olivia Twisted
). I automatically go for the British ones also. (Yes, that's you Garrick!) Well, if you have not read
Losing It
, read it cause Garrick is such a... #HotforTeacher (Does that make me a horrible person?)
Kyla
: I like mysterious and dreamy male characters. Most of my book boyfriends are from contemporary novels. Dingane from
Vain
, Aiden from
Haven
, and Henry from
The Goddess Test
.
(What book would you most like to receive as gift?)
Kyla
: I've been dying to read Winterspell, it was published a month ago. While For Real by Alison Cherry is not pub yet. OMG GUYS! Look at the cover of A Thousand Pieces of You!!! Isn't it lovely?
Carmel
: My picks are not per se expensive books, but I really love the covers so I would like them as gifts. I have them all on ebooks, but I want a hardcover edition!!!


Troglodyte forever,