A girl takes over her twin sister's identity in this emotionally charged page-turner about the complicated bond between sisters.
Ella and Maddy Lawton are identical twins. Ella has spent her high school years living in popular Maddy's shadows, but she has never been envious of Maddy. In fact, she's chosen the quiet, safe confines of her sketchbook over the constant battle for attention that has defined Maddy's world.
When—after a heated argument—Maddy and Ella get into a tragic accident that leaves her sister dead, Ella wakes up in the hospital surrounded by loved ones who believe she is Maddy. Feeling responsible for Maddy's death and everyone's grief, Ella makes a split-second decision to pretend to be Maddy. Soon, Ella realizes that Maddy's life was full of secrets. Caught in a web of lies, Ella is faced with two options—confess her deception or live her sister's life
The Summer After You and Me
Sunbathing, surfing, eating funnel cake on the boardwalk—Lucy loves living on the Jersey Shore. For her, it's not just the perfect summer escape, it is home. And as a local girl, she knows not to get attached to the tourists. They breeze in over Memorial Day weekend, crowding the shore and stealing moonlit kisses, only to pack up their beach umbrellas and empty promises on Labor Day. Lucy wants more from love than a fleeting romance, even if that means keeping her distance from her summertime neighbor and crush, Connor.

Then Superstorm Sandy tears apart her barrier island, briefly bringing together a local girl like herself and a vacationer like Connor. Except nothing is the same in the wake of the storm. And day after day, week after week, Lucy is left to pick up the pieces of her broken heart and broken home. Now with Memorial Day approaching and Connor returning, will it be a summer of fresh starts or second chances?
A computer-hacking teen. The girl who wants to save him. And a rogue mirror reflection that might be the death of them both.
In private, seventeen-year-old Brandon hacks bank accounts for thousands of dollars just for the hell of it. In public, he looks like any other tattooed bad boy with a fast car and devil-may-care attitude. He should know: he's worked hard to maintain that façade. With inattentive parents who move cities every couple of years, he's learned not to get tangled up in things like friends and relationships. So he'll just keep on living like a machine, all gears and wires.
Then two things come along to shatter his carefully-built image: Emma, the kind, preppy girl who insists on looking beneath the surface – and the small matter of a mirror reflection that starts moving by itself. Not only does Brandon's reflection have a mind of its own, but it seems to be grooming him for something – washing the dye from his hair, yanking out his piercings, swapping his black shirts for … pastels. Changes he can't explain to his classmates, who think he's having an identity crisis, and certainly not to nosy Emma, who thinks this is his backward apology for telling her to get lost. Then Brandon's reflection tells him: it thinks it can live his life better, and it's preparing to trade places.
And when it pulls Brandon through the looking-glass, not only will he need all his ill-gotten hacking skills to escape, but he's going to have to face some hard truths about who he's become. Otherwise he's going to be stuck in a digital hell until he's old and gray, and Emma and his parents won't even know he's gone.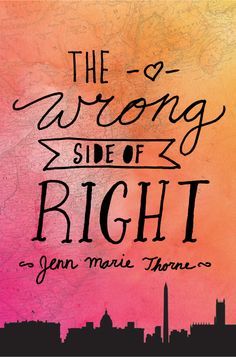 Fans of Sarah Dessen and Huntley Fitzpatrick will enjoy this smart debut young adult novel, equal parts My Life Next Door and The Princess Diaries—plus a dash of Aaron Sorkin.
Kate Quinn's mom died last year, leaving Kate parentless and reeling. So when the unexpected shows up in her living room, Kate must confront another reality she never thought possible—or thought of at all. Kate does have a father. He's a powerful politician. And he's running for U.S. President. Suddenly, Kate's moving in with a family she never knew she had, joining a campaign in support of a man she hardly knows, and falling for a rebellious boy who may not have the purest motives. This is Kate's new life. But who is Kate? When what she truly believes flies in the face of the campaign's talking points, she must decide. Does she turn to the family she barely knows, the boy she knows but doesn't necessarily trust, or face a third, even scarier option?
Set against a backdrop of politics, family, and first love, this is a story of personal responsibility, complicated romance, and trying to discover who you are even as everyone tells you who you should be.
If you could read my mind, you wouldn't be smiling.

Samantha McCallister looks just like the rest of the popular girls in her junior class. But hidden beneath the straightened hair and expertly applied makeup is a secret that her friends would never understand: Sam has Purely-Obsessional OCD and is consumed by a stream of dark thoughts and worries that she can't turn off.

Second-guessing every move, thought, and word makes daily life a struggle, and it doesn't help that her lifelong friends will turn toxic at the first sign of a wrong outfit, wrong lunch, or wrong crush. Yet Sam knows she'd be truly crazy to leave the protection of the most popular girls in school. So when Sam meets Caroline, she has to keep her new friend with a refreshing sense of humor and no style a secret, right up there with Sam's weekly visits to her psychiatrist.

Caroline introduces Sam to Poet's Corner, a hidden room and a tight-knit group of misfits who have been ignored by the school at large. Sam is drawn to them immediately, especially a guitar-playing guy with a talent for verse, and starts to discover a whole new side of herself. Slowly, she begins to feel more "normal" than she ever has as part of the popular crowd . . . until she finds a new reason to question her sanity and all she holds dear.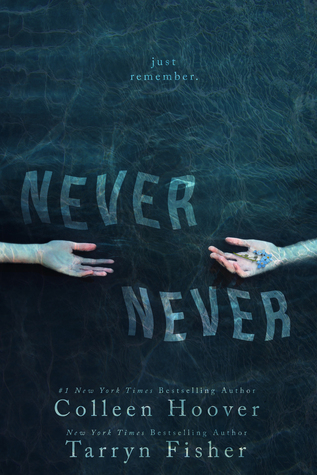 Best friends since they could walk. In love by the age of fourteen. Dating for over four years.
She'll do everything she can to never forget.
He'll do everything he can to never remember.
Too bad it's not up to them.
Kyla
: There's a lot of books I'm
REALLY
looking forward this 2015 but here's my top five. The first five books are my choices. 1.
Cut Me Free
- THE SYNOPSIS, YOU GUYS! Intriguing, right? 2.
Paperweight
- I love the cover and the synopsis. I love to read books that deal with real life issues. 3.
The Pretty App
- I WASN'T EXPECTING THIS BOOK. I loved Sise's first book which is
The Boyfriend App
. I'm sure this will be great! 4.
The Creeping
- The cover is totally creepy and so is the synopsis. I'm rooting for this! 5.
The Secrets We Keep
-
Just read the synopsis and let me know what you think. Plus the cover makes sense.
Car

mel
: The second half are my choices. 1.
The Summer After You and Me
-
The title got to me. What happens after? Will there be a second chance?
2.
Duplicity
-
Anything with hackers in it. Count me in! 3.
The Right Side of Wrong
-
Another case of
title love
. There are wrongs things that feels so right. Sigh. 4.
Every Last Word
-
There is something with this cover. It's so simple yet it speaks to me. 5.
Never Never
-
Whatever Tarryn Fisher writes I will read.
What are your choices?
Comment down below and leave a link to your TOP 10 as well.