NO PLACE TO
FALL
by
Jaye Robin Brown
Release Date: December 9th 2014 by Harper Teen
Recommended for: people who loves reading contemporary novels about
family
,
friendship
, and
first
romance
.
GOODREADS SYNOPSIS:
Amber Vaughn is a good girl. She sings solos at church, babysits her nephew after school, and spends every Friday night hanging out at her best friend Devon's house. It's only when Amber goes exploring in the woods near her home, singing camp songs with the hikers she meets on the Appalachian Trail, that she feels free—and when the bigger world feels just a little bit more in reach.
When Amber learns about an audition at the North Carolina School of the Arts, she decides that her dream—to sing on bigger stages—could also be her ticket to a new life. Devon's older (and unavailable) brother, Will, helps Amber prepare for her one chance to try out for the hypercompetitive arts school. But the more time Will and Amber spend together, the more complicated their relationship becomes . . . and Amber starts to wonder if she's such a good girl, after all.

Then, in an afternoon, the bottom drops out of her family's world—and Amber is faced with an impossible choice between her promise as an artist and the people she loves. Amber always thought she knew what a good girl would do. But between "right" and "wrong," there's a whole world of possibilities.
Let's take a moment to realize how lovely the cover is...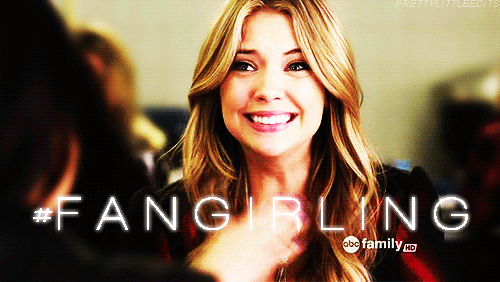 No Place to Fall was not only good on the outside but also on the inside. It
really surprised me in a good way because it contained
a lovelier story.
Basing from the cover, I expected something light and fun. I never expected it to be deep and like Anatomy of a Misfit,
it carried a message that all children should learn.
I love how the book centered on family, and on achieving one's dreams. Amber, the main character,
is a
determined

girl with flaws and although she made some not-so-smart choices, I still like it that way.
H
er problems, and her decisions all felt real.
Amber's family was a bit of a mess and
dysfunctional

. Her dad is cheating on her mom, her sister is married to a drug addict, and the list goes on. Sometimes, life is like that. We should not use that as a reason to mope and wallow that life sucks.
I totally recommend this book to everyone especially the older teens who would enjoy something realistic.
No Place to Fall involves Amber learning some valuable lessons about life in general. Though the romance part is evident in the whole book, it is also about
the issues and daily obstacles that Amber faces.
It had the perfect mix of family and love.
I am happy I read this one.
It is definitely worth giving a shot because
No Place to Fall is more mature in nature than many YA books. Though I had some issues, I still found it to be an interesting and
beautiful story about the complexity of life. I will look forward to what Jaye Robin Brown writes next!
I'm having mix emotions with this book. This is an another 'okay' read for me this year. I am a big fan of contemporary novels but this book was not too spectacular, in my opinion. There are parts that I liked but there are also parts that I did not quite liked.

I'm not a big fan of the main character, which is Amber. I'm not in favor with her actions when it comes to guys. When she's around with guys (except for Sean and Devon), it feels like everything is sexual. What I liked about Amber is that even though her family is messed up, she is determined enough to pursue her dreams and I also love that Amber had friends who are always there for her through good and bad times.

I adore the cover of this book, I think it looks cute. The storyline was okay -- it was interesting. I finished it in a day or two and I can say that it was fast-paced. I was curious enough with what will eventually happen to Amber and her dreams that I needed to finish the book even though it had boring parts. There are songs mentioned in this book but I couldn't connect with the songs because I am not entirely familiar with them. If I get the chance, I will definitely listen to the songs since they seemed interesting.

This is not the kind of book that everyone would like but there are redeeming qualities, somehow. This book has taught me the importance of family and friendship. It also taught me something with achieving dreams... to quote Walt Disney: "All our dreams can come true, if we have the courage to pursue them."