L

I

ARS, INC.
by
Paula Stokes
Genre: Young Adult Contemporary, Mystery
Release Date: March 24th 2015
(HarperTeen)
:
It all starts with one little lie…

Max Cantrell has never been a big fan of the truth, so when the opportunity arises to sell lies to his classmates, it sounds like a good way to make a little money and liven up a boring senior year. With the help of his friends Preston and Parvati, Max starts a business providing forged permission slips and cover stories for the students of Vista Palisades High. Liars, Inc. they call it. Suddenly everybody needs something and the cash starts pouring in. Who knew lying could be so lucrative?

When Preston wants his own cover story to go visit a girl he met online, Max doesn't think twice about hooking him up. Until Preston never comes home. Then the evidence starts to pile up—terrifying clues that lead the cops to Preston's body. Terrifying clues that point to Max as the murderer.

Can Max find the real killer before he goes to prison for a crime he didn't commit? In a story that Kirkus Reviews called "Captivating to the very end," Paula Stokes starts with one single white lie and weaves a twisted tale that will have readers guessing until the explosive final chapters.

Let's keep this simple -- READ THE BOOK!
If you are looking for a different YA book, this is for you.
DARK and TWISTED.
There are not a lot of YA thrillers that are as great as Liars, Inc! Just WOW!
You are totally missing out if you are not reading
Liars, Inc
.
I seriously could NOT put the book down. I love how the book started. Right there and then,
I was desperate for answers

. I had to know who killed Preston!
Paula Stokes, you are now my new favorite author in the world. You were able to create ruthless characters. Despite how twisted your characters were, I rooted for them. I loved every bit of them especially Parvati. I do not want to divulge more of the story, but please know that it kept me guessing until the very end. Liars, Inc. was definitely a suspenseful page turner. I did not see those plot twists coming. I thought I knew what was happening. Everything turned out differently and the reveal took me by surprise. That was very well-plotted! I was totally speechless.*slow clap for Paula*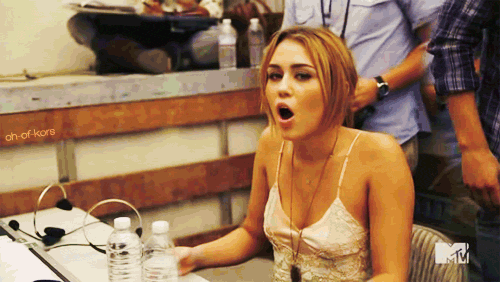 You might think like,
'Oh, it's just one tiny lie. No one's gonna get hurt.'
Liars, Inc
. proved how one little can blow things out of proportion. You will be entangled to a huge web of lies and deception. One of the best thrillers this year! Please write more thrillers in the future, Paula! I will be eagerly awaiting for your future book releases.
Liars, Inc. is one of the best novels I've ever read. Like ever. I'd read anything with LIARS. Ever since I've watched Pretty Little Liars, I became obsessed with anything about LIES. When I first heard of this, I knew it was going to be awesome and I wasn't wrong -- it was damn AWESOME.
One of the things I loved about this novel is that it has flawed and genuine characters. I love Max because he loves his family as if they are his real family. Yes, Max is adopted by the Cantrells (who owns a shop near the beach) because his father died when he was young. He likes to be near the beach because it's the only thing that reminds him of his father.
Max isn't a rich kid, basing on his lifestyle, he's different from the two people closest to him: Preston and Parvati. Both Pres and Parv are "rich kids". Preston's father is a senator while Parvati's father is a soldier and her mother is a lawyer. Both of them got kicked out from a prestigious private school because they like to fool around and when they got kicked out, they moved to a public school in Vista Palisades (where Max lives). Even though Max is different from them, he was fine with that because the three of them are the same when it comes to their personalities. They like to LIE a lot and since they like to lie, LIARS, INC. was born. The main purpose for LIARS, INC. is to help the students in Vista Palisades High to forged permission slips and etc.

Liars, Inc. is a fast-paced, well-written thriller. It's a novel that everyone should read! It's one of the best books I've ever read! Another P. Stokes novel that I thoroughly loved! GO READ IT!
About Paula Stokes:
P
aula Stokes writes stories about flawed characters with good hearts who sometimes make bad decisions. She's the author of THE ART OF LAINEY, INFINITE REPEAT, LIARS INC., and several other forthcoming YA novels. When she's not writing, she's kayaking, hiking, reading, or seeking out new adventures in faraway lands. Paula loves interacting with readers. Find her online at authorpaulastokes.com or on twitter as @pstokesbooks.
Other LIARS, INC related stuffs:
You can read through my interview with Paula
here.