Waiting on Wednesday is a weekly meme hosted by Jill from
Breaking the Spine
, which spotlights upcoming releases that we're eagerly anticipating!
Carmel's WoW Pick:
V

ICARIOUS
by
Paula Stokes
Genre: Psychological Thriller
Winter Kim and her sister, Rose, have always been inseparable. Together, the two of them survived growing up in a Korean orphanage and being trafficked into the United States.

Now they work as digital stunt girls for Rose's ex-boyfriend, Gideon, engaging in dangerous and enticing activities while recording their neural impulses for his Vicarious Sensory Experiences, or ViSEs. Whether it's bungee jumping, shark diving, or grinding up against celebrities at the city's hottest dance clubs, Gideon can make it happen for you, for a price.

When Rose disappears and a ViSE recording of her murder is delivered to Gideon, Winter won't rest until she finds her sister's killer. But when the clues she uncovers conflict with the neural recordings her sister made, Winter isn't sure what to believe. To find out what happened to Rose, she'll have to untangle what's real from what only seems real, risking her life in the process.
Yes, you read it right! AUGUST 16TH 2016! I STILL HAVE TO WAIT FOR A YEAR FOR
VICARIOUS
TO BE OUT!
Well, you don't really have to wait that long. You can win an advance copy of
Vicarious
at YABC (Click
here.
) And yes,
international addresses
are welcome! If you love something high tech, this is for you! Fans of
The Girl with the Dragon Tattoo
will sure love Vicarious! No, I don't like computers and the interwebs. I prefer to be a troglodyte just like you. Can you recommend something dark and twisty? One word:
VICARIOUS
.
I'll just probably sit here and wait. Paula knows how to torture me.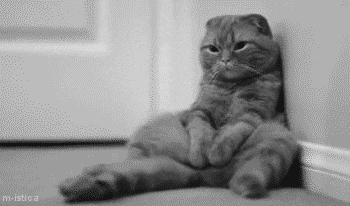 About Paula Stokes:
P
aula Stokes writes stories about flawed characters with good hearts who sometimes make bad decisions. She's the author of THE ART OF LAINEY, INFINITE REPEAT, LIARS INC., and several other forthcoming YA novels. When she's not writing, she's kayaking, hiking, reading, or seeking out new adventures in faraway lands. Paula loves interacting with readers. Find her online at authorpaulastokes.com or on twitter as @pstokesbooks.

What's your WoW pick?
Can you recommend more books about hacking and computers?