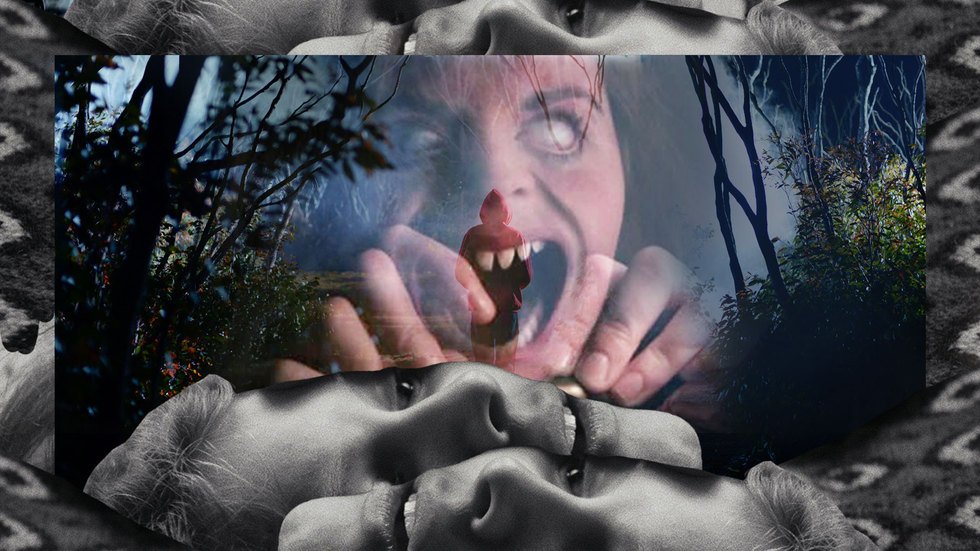 Happy Halloween Troglodytes! Today, we are going to feature our top 3 recommended reads. Do you find porcelain dolls creepy? Do you want to take a road trip to a remote town? Can you handle an exorcism? It's hard to choose what books to talk about. But in the end, we both agreed on ...
Publication:
April 21st 2009 by Disney-Hyperion
Alexis thought she led a typically dysfunctional high school existence. Dysfunctional like her parents' marriage; her doll-crazy twelve-year-old sister, Kasey; and even her own anti-social, anti-cheerleader attitude. When a family fight results in some tearful sisterly bonding, Alexis realizes that her life is creeping from dysfunction into danger. Kasey is acting stranger than ever: her blue eyes go green sometimes; she uses old-fashioned language; and she even loses track of chunks of time, claiming to know nothing about her strange behavior. Their old house is changing, too. Doors open and close by themselves; water boils on the unlit stove; and an unplugged air conditioner turns the house cold enough to see their breath in.

Alexis wants to think that it's all in her head, but soon, what she liked to think of as silly parlor tricks are becoming life-threatening--to her, her family, and to her budding relationship with the class president. Alexis knows she's the only person who can stop Kasey -- but what if that green-eyed girl isn't even Kasey anymore?
(Add to Goodreads)


CREEPY FACTOR:
Kyla

:
I love dolls until I read this book.
Everything

about dolls are now creepy for me
.
Thanks, Katie Alender!
*
coughs
* Plus look at the cover! It feels like the girl is going to stand up and strangle you any minute.
Carmel

: Dolls are seriously
creepy!
AND LOOK AT THAT COVER! IT'S LIKE THE GIRL IS MOVING!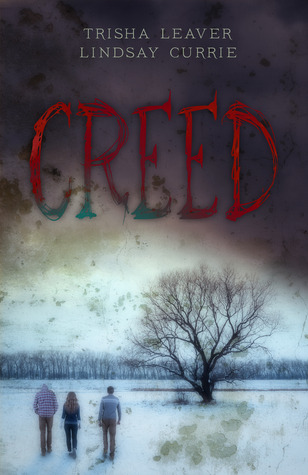 CREE
D
Publication:
November 8th 2014 by Flux
Three went in. Three came out. None even a shadow of who they once were.

When their car breaks down, Dee, her boyfriend Luke, and his brother Mike walk through a winter storm to take refuge in a nearby town called Purity Springs. When they arrive, the emergency sirens are blaring and the small farming town seems abandoned. With no other shelter, they spend the night in an empty house.

But they soon discover that not everything in Purity Springs is as it seems. When the town's inhabitants suddenly appear the next morning, Dee, Luke, and Mike find themselves at the mercy of the charismatic leader, Elijah Hawkins, who plans to make Dee his new wife. Elijah's son, Joseph, offers to help them escape . . . but the price of his help may be more than Dee and her friends can bear.
(Add to Goodreads)
Kyla

:
A piece of advice?
READ THIS

. If you don't, your reading life will never be complete.
Carmel

:
If you love
THE FOLLOWING
, this is for you! No YA book is as intense as Creed
!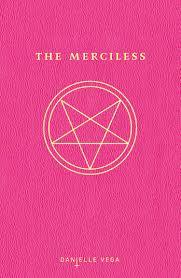 THE
MERCILESS
Forgive us, Father, for we have sinned

Brooklyn Stevens sits in a pool of her own blood, tied up and gagged. No one outside of these dank basement walls knows she's here. No one can hear her scream.

Sofia Flores knows she shouldn't have gotten involved. When she befriended Riley, Grace, and Alexis on her first day at school, she admired them, with their perfect hair and their good-girl ways. They said they wanted to save Brooklyn. They wanted to help her. Sofia didn't realize they believed Brooklyn was possessed.

Now, Riley and the girls are performing an exorcism on Brooklyn—but their idea of an exorcism is closer to torture than salvation. All Sofia wants is to get out of this house. But there is no way out. Sofia can't go against the other girls . . . unless she wants to be next. . . .

In this chilling debut, Danielle Vega delivers blood-curdling suspense and terror on every page. By the shockingly twisted end, readers will be faced with the most haunting question of all: Is there evil in all of us?
(Add to Goodreads)
Kyla

:
A creepy novel with demented characters. And it's fast-paced. Here's a tip:
read this at 3AM

and tell me the results.
Carmel

: I just read this
fast-paced twisted
book! That end got me gasping!
Have you read these?
Recommend your top picks below.